The Lagos State police command has arrested a gang four in connection with the sudden death of a man who was last seen in their company. The dead man was a relative to one of the men and a friend to another.
The incident which occurred in Ajah has Daniel, one of the gang members confess to taking part in the killing which he said is for moneymaking ritual even though the killing was not the initial plan.
DANIEL'S CONFESSION
"We are from Chibok in Maiduguri, Borno State. We are four that killed our friend, Isaiah James, for ritual purposes, though it was not our initial plan to do so.
''Wanted to do charms to excel in advance fee fraud, known as 419, but the native doctor who we consulted told us that he won't do charms for us with regards 419
"Then we asked why and he told us that we are not educated. He told us that we should be literate before we can do 419 successfully
''Asked if there was another alternative and he said he would perform a ritual out of sympathy for us
''He told us to provide a human heart that was the beginning of our problems.
"When the herbalist told us to bring a human heart, we told him to help us organise it
''He promised to do so and charged us N100,000. We paid him N60,000 and promised to balance the N40,000
''Few days later, the native doctor called us to say that one of his boys who he sent on the mission for the human heart hunting was shot in the hand by vigilance group members
''Said he won't be able to provide us with the heart and asked us to provide it ourselves.
PLAN 'B' BY THE GANG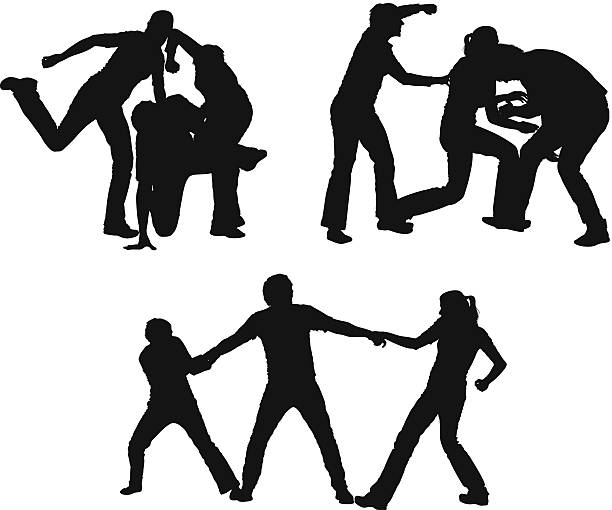 As the plan to acquire a heart by the herbalist for the gang proved abortive, Audu the gang leader volunteered Isaiah James a cousin of his as the sacrificial lamb
Isaiah James who also happens to be a friend to Daniel was lured to a bar in Ajah where the gruesome murder and extraction of his heart would be carried out
Daniel continues: "We called him on phone and told him to meet us at a drinking joint in Ajah, Lagos. He agreed to meet us.
''He did not suspect foul play and was comfortable with us. We met at night and we started drinking local gin until the wee hours
''Bought him fried yam. At about 1:00 a.m. we said we should go home. As we were walking home, Audu who was armed with a knife, said he was going to urinate
''So all of us including our target joined Audu to a corner to urinate
"It was at that corner that we all rushed at him, pulled him down and hit him with hard objects and Audu stabbed him
"When we noticed that he was dying, Ayuba butchered him, searched inside, but he could not find the heart
''I collected the knife from him and put my hand inside, I found the heart. His heart was still alive and pumping blood, I pulled it out with the help of the knife
THE HEART CONCOCTION
"Took it to the native doctor at Ijebu Ode, Ogun State. He used it to prepare beans for us
''Promised that after eating the beans porridge, we would start making big money. He said that anything we laid our hands must prosper
''Herbalist requested for the N40,000 balance which we paid him. We had just finished the meal when the police came to pick me
"A lady who saw us the night we killed Isaiah, told his people that she saw us in company of Isaiah. We are all from Chibok in Maiduguri
''When the police came to me, I confessed. I did not feel anything killing him, human being is the same thing as animals
''My regret is that we did not succeed in making the money and that the native doctor escaped arrest. Says Daniel
The suspects are presently being interrogated at the homicide section of the State Criminal and Intelligence Department (SCID), Panti, Yaba.